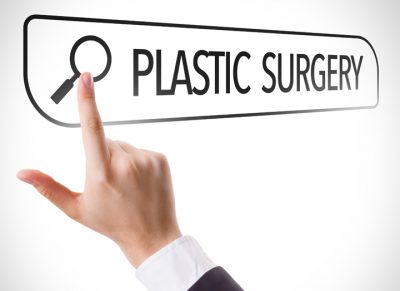 A well-crafted Google AdWords PPC strategy can provide you with a steady source of website traffic for your dental or medical website. However, translating the visitors to valuable patients requires properly optimized landing pages. The information on your landing page dictates visitor interaction and will strongly influence their decision to call your office, submit a contact form, or continue on to another practice website.
There is a lot of information provided by Google on how to turn landing pages into conversion tools. These are a few best practices you should consider employing on your landing pages for optimizing them and increasing conversion rates.
Relevance to Targeted Keyword
The first thing you need to ascertain is whether the landing page is relevant to the content of your PPC ad and the keywords you are targeting. Poorly matched landing pages are an instant put-off for visitors that are ad-referred. This is also considered a problem by Google.
Inclusion of Targeted Keyword in Content
The content in your landing page should include the targeted keyword of your campaign. In fact, if there is not even a single mention of the keyword, you won't be able to meet minimum Google requirements.
Unique and Useful
Landing pages need to be both useful and unique. Don't make the rookie mistake of duplicating content that appears elsewhere on your website. The content has to be unique and fresh. It should also provide useful and clear information that captures visitor's interest and attention.
Clear and Accurate Representation
Every dental and medical practitioner needs to build trust. This is paramount to practitioners marketing their services on the internet. You need to ensure that you don't make any inaccurate claims about the treatments and procedures on offer. You should also remember to include your credentials on the landing page.
Interactive Content
A landing page should include interactive content in the form of images and infographics. There should also be other unique features such as external links that complements the written content. You can choose to add videos on the landing page as well. Pages that are content heavy are uninteresting to site visitors that want to quickly take information.
Information Accessibility
Users should be able to easily and quickly access information. The page should be well-organized with headings and bullet points. This can make it easy to find information. It also allows for skimming. Don't forget to include the most important points 'above the fold' or on top of the page to give visitors a good idea about what the page includes.
Page Loading
You need to make sure the page loads quickly for both computer and mobile users. The time taken by a landing page to load should be short. Otherwise, the visitor may lose interest and click on the back button.
Mobile Optimized
You need to create a landing page that is responsive and adjusts to the page layout. It should be accessible by visitors on all devices, such as tablets, mobile phones, desktop computers, and laptops.
About CreativeTake Medical Palm Desert, California
CreativeTake Medical is a full-service Website Design and Digital Internet Marketing company with decades of combined experience in the medical and e-marketing industries.
We specialize in:
Serving clients nationwide: Palm Springs, Los Angeles, San Diego, San Francisco, California Chicago, Illinois, New York, San Jose, Dallas, Houston, Austin, Texas Miami, Orlando, Tampa, Florida, New Orleans, LA, Atlanta, GA, Salt Lake City, UT, Seattle, WA, Denver, CO, Richmond, VA, Washington DC, Columbus, OH and more.