Custom Medical Websites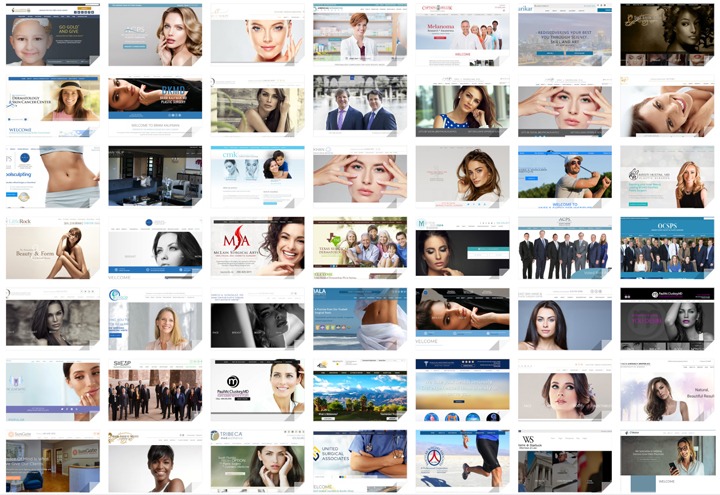 Majority of small businesses make use of a website design service when first starting out. These services offer professional-looking and customizable templates. These DIY websites may serve a real purpose in helping a brand initiate its initial online presence. However, the restrictive nature of these templates may quickly become a hindrance. This holds true for dentists and doctors as well. It is highly likely that your practice will soon outgrow a DIY website's limitations.
Template Websites are a Good Fit for a Short Period
Template based sites feel like a good fit in the beginning for medical and dental practices. This is especially true considering the fact that marketing budget for a newly started practice is usually tiny or non-existent. However, the website will need to expand as the practice begins growing with more staff and patients.
You would need to add more features and capabilities. For instance, a DIY site may not offer a high degree of mobile functionality. It may allow site visitors to view the site on a tablet or a smartphone, but it won't match the responsiveness of a custom-built website. You may lose out on potential patients if the site doesn't work as required.
Overall User Experience
Custom medical and dental websites are built and designed keeping the needs of both patients and practice in mind. The overall user experience tends to be better in professionally created sites as compared to DIY web design service.
A website should be designed to enable potential and current patients to easily and quickly access the information they require. It should also be equipped with a customized set of tools that are geared towards the unique needs of a practice. This includes patient reviews page, call tracking, patient portal, photo gallery, and other things.
Support Staff
It is recommended that you weigh all your options and find one that fits all your needs perfectly. A major difference between customizable and custom websites is the investment required. Custom website from a full-service digital marketing company may cost more immediately. However, it comes backed by a team of support staff. You don't need to worry about managing or maintaining your site.
Also, custom websites are more likely to gain search engine visibility as compared to DIY sites. You can always get in touch with the company if your site experiences any issue. This is not something you can do in DIY sites. You will mostly be on your own for most tasks.
Avoid Getting Trapped
Majority of build-your-own-website services will require you to host with them indefinitely. On the other hand, custom websites make use of open-source, nonproprietary technology or languages. You are not locked into hosting with any one service provider. You can always switch the environment your site is running on.
The team at CreativeTake works with clients for creating a custom website that is built by a team of experts from the ground up. We never outsource our work so you never have to worry about quality. CreativeTake Digital Marketing offers comprehensive marketing services that can help you scale new heights for your dental or medical practice.
About CreativeTake Medical Palm Desert, California
CreativeTake Medical is a full-service Website Design and Digital Internet Marketing company with decades of combined experience in the medical and e-marketing industries.
We specialize in:
Serving clients nationwide: Palm Springs, Los Angeles, San Diego, San Francisco, California Chicago, Illinois, New York, San Jose, Dallas, Houston, Austin, Texas Miami, Orlando, Tampa, Florida, New Orleans, LA, Atlanta, GA, Salt Lake City, UT, Seattle, WA, Denver, CO, Richmond, VA, Washington DC, Columbus, OH and more.