Innovative Web Analytic Technologies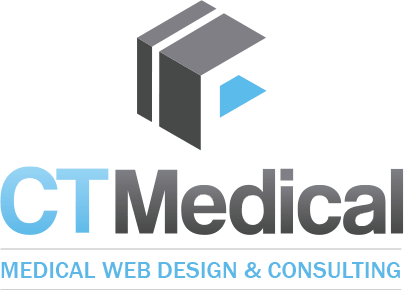 CreativeTake Medical aims to provide a 360 degree customer experience to all its clients, including monitoring and analysis of their web marketing campaigns. Any successful online marketing strategy must empower the client with insightful information about what may work best to promote their practice through computers, tablets and mobile phones. It must be able to identify the areas of challenge, and focus maximum effort on those areas to achieve more comprehensive results in terms of gaining targeted exposure with the least investment of time, money and effort.
Insights about Your Website Interactions
When a potential patient visits a doctor's website, the goal of the web marketer must be to maximize the value from every single visitor and ensure that they keep coming back to the site in future. This is important for successful conversion of a site visitor into an actual client. This can be achieved when the website owner or the doctor has the ability to see exactly what the visitors do on their website, and how they engage and interact with the site. This is where the doctors can benefit from CT Medical's innovative software solutions.
CT Medical's solutions allow the doctors to optimize their website conversion rates and usability through a detailed analysis of the behavior and engagement of site visitors. The goal is to analyze the visitor's every single move, click and scroll of the mouse in order to re-adapt and re-define the web strategy for optimal results. CT Medical's doctor clients will know what parts of their website are most visited, which web pages are more clicked on, looked at, and interacted with by average online visitors.
The doctor will be able to understand what type of content is producing the maximum reader response in terms of the time spent and engagement levels with such content. They will also learn what kind of content the readers are giving a miss. Therefore, the doctor's content strategy can be tailored to match with the readers' needs along with a focus on maximum trending content areas. The response to any special offers, banners, icons, buttons, images, and videos can also be gauged to evaluate the most effective areas of focus.
Mobile Analytics
Medical websites that are effectively optimized for mobile phones tend to have enhanced client satisfaction and higher conversion rates. CT Medical helps develop mobile friendly website designs that are prioritized to draw maximum benefit from the limited screen space of the mobile devices. Calls to action ought to be clearly noticeable in the viewport to achieve greater results from mobile marketing. Users should be able to navigate the website across multiple mobile device platforms seamlessly. These are critical areas where CreativeTake can help the doctors.
Link Analytics
Doctors must know how their site visitors respond to and interact with their website hyperlinks. CT Medical's link analytics can provide useful information with the regard to the number of clicks and the percentage of clicks on each link. The website should include the popular links more prominently and unresponsive links may gradually be replaced with more effective ones.
About CreativeTake Medical
CreativeTake Medical is a full-service Website Design and Digital Internet Marketing company with decades of combined experience in the medical and e-marketing industries.
We specialize in: