Your Google Listing Can Drive More Site Traffic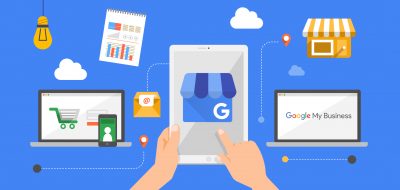 Google My Business (GMB) now has new, user-friendly features that you can utilize to your maximum advantage to promote your plastic surgery or medical practice. With some creativity, GMB can help ensure that your practice web page stands out in the crowd and generates more localized traffic and conversions.
Create a Plan to Monitor Performance
Before you start, you should have a proper plan in place to assess how your GMB practice page is performing. The GMB dashboard has a tab for "Insights" where you can access the data related to your page for the previous week, month or quarter.
You can segment GMB traffic from the general traffic by using Google Analytics. Once your page tracking and key performance indicators (KPIs) are in place, you should focus on boosting your practice profile.
Add Posts, Offers, Videos, CTA to Your GMB Page
Google My Business allows you to post blogs, articles and images, which remain valid for one week. You can also include headlines and descriptions if you are just going to post images. It has a "Call to Action" button that you can use effectively to encourage visitors to take desired action.
For example, you can place a Call to Action as "Learn More". When visitors click on this button, they can come to your practice website landing page. These are usually highly engaged target audience who would be interested in knowing more about what your practice has to offer them.
GMB now also lets you create an "Offer Post." Here you can feature any special offer and set the dates for which the offer is valid. You may add coupon codes that can help users redeem the offer.
Video is one of the less utilized features of GMB. You can maximize engagement with potential patients by presenting videos that educate them about various procedures and services you offer at your practice.
GMB Q&A
To ensure your GMB page remains dynamic, you should pay attention to what type of questions your patients are asking. By successfully addressing their concerns, you can build trusted relationships. Google My Business also offers an "Answer Text" service.
Your plastic surgery or medical practice would have to opt-in to this service, provided you have a dedicated staff member who can answer texts. You may consider enabling this feature to improve direct communication between your practice and potential patients.
GMB Appointment Scheduling
If your practice website has an online appointment scheduling software program, you can integrate it with Google My Business. Even otherwise, GMB allows you to encourage visitors to book an appointment online.
This can serve as a strong call to action, particularly for non-invasive treatments that may not require much due diligence on part of the patient. Your existing patients may also use GMB to book appointments if they happen to visit your page.
Google Search Visibility
A strong and active presence on Google My Business will eventually enhance the prospects of the online visibility of your plastic surgery or medical practice in Google Search results. Google search algorithm will evaluate the kind of user engagement your GMB page is drawing and use the inputs to determine your search rankings.
About CreativeTake Medical
CreativeTake Medical is a full-service Website Design and Digital Internet Marketing company with decades of combined experience in the medical and e-marketing industries.
We specialize in: