Google My Business Listing Text Option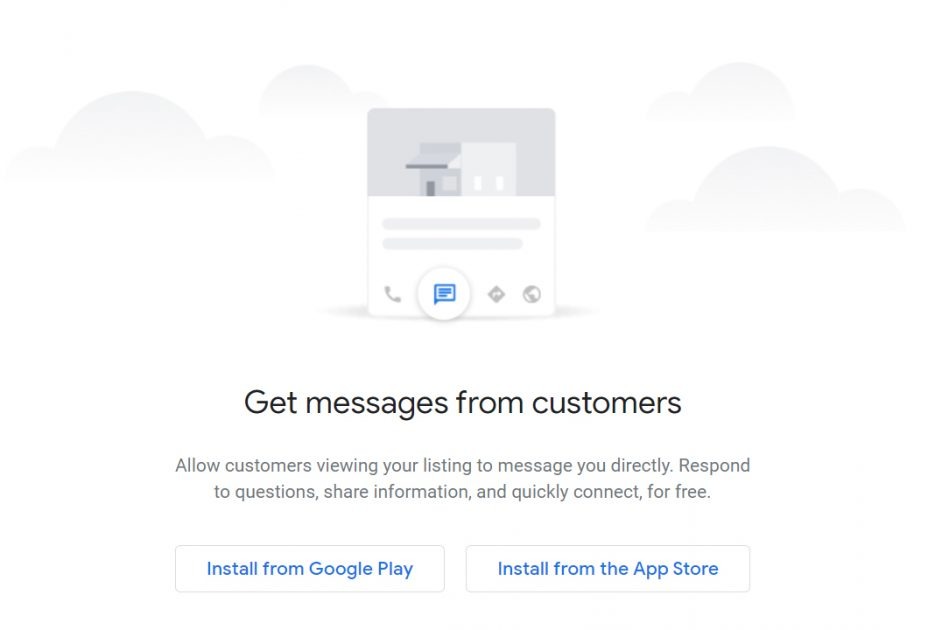 Text messaging has taken over the world as the most used communication form. People prefer texting over calling or other forms of communication. You need to include it to your Google My Business listing if you haven't already because:
90% consumers like using text for communicating with businesses
Only about 50% businesses can handle any type of messaging
Over 60% of 5 billion Google searches come from mobile users each day. The tech giant wants businesses to incorporate text handling to make it easier for people to find what they are looking for. People like texting and they are already on their phones when searching your business. The obvious thing would be to become available on text so that they can find and interact with your business easier.
Google has allowed GMB users to add Messaging as part of their listing. This will become part of both Google Maps listing and your Google search listing. Mobile searchers will be able to easily send you texts directly from the listing.
Adding Text Messaging to Google My Business Listing
You will need to login to your My Business account and click on 'Messaging'. The option will be in the left hand menu. Google My Business Listing users that have an 'Owner' level permission can view and access this. You can always confirm your permission levels through the Users tab.
Enter the number where you can receive texts. Make sure the number is on hand because Google will send a confirmation code to it.
The next step is to add your greeting or response. This is the default message that senders will receive once they text you from the search listings. You can say something like, "Thank you for getting in touch with us. We will get back to you shortly!"
This message will be sent only when your potential customers text you using the messaging app. This message will not be sent if they use their standard SMS carrier.
You will need to confirm your number. A confirmation code will be sent by Google to the textable number you provided. You are ready to start receiving text messages instantly through Google My Business Listing once you enter the code correctly.
Note: A different number will usually show when someone hits the 'Send a Message' button. The message shall still come to the number entered by you. Google does this to track the time taken by you to typically respond to texts. The time is displayed in the search results to let users anticipate better.
Drive Leads from Organic Search
All searchers would need to do is click on the 'Send a Message' button and it will automatically open a text addressed to the business. This is a salient way of driving leads straight from organic search results. You don't lose out on customer intent and can always follow up even if they forget or get distracted.
You can easily manage your text conversations in one place by using available tools. Add your number to Google My Business Listings today to let your potential customers contact your business directly with their intent.
About CreativeTake Medical
CreativeTake Medical is a full-service Website Design and Digital Internet Marketing company with decades of combined experience in the medical and e-marketing industries.
We specialize in: