Plastic Surgery Local SEO And Website Design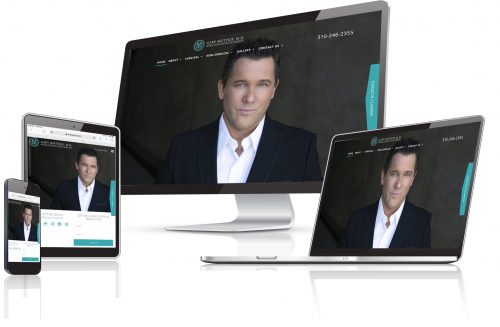 In a highly competitive and demanding plastic surgery market such as New York City, you need to partner with an SEO and website design specialist that not only matches up to your competition but surpasses and puts you on top in Google search results.
An exceptional website design and local SEO strategy is critical to your long-term internet visibility and online reputation as a plastic surgeon in New York City. Here is how you can benefit by joining hands with a trusted and experienced SEO agency in the field of plastic surgery.
You not only attract more site visitors, but also more people to your practice
Website traffic is the first requirement for your online campaign. But is not the be all and end all of your campaign. You need localized visitors from in and around New York City, who can conveniently visit your plastic surgery office for treatment. This can be achieved when your SEO agency is focused on local SEO rather than just driving website visitors from anywhere and everywhere.
In a competitive environment, even when a local patient from New York City visits your plastic surgery website, you need to convince them that your practice is better than your competition. You should expect that discerning patients are going to do online comparisons, and then make a well-informed decision.
Your SEO agency should be able to create a website design that stands out from the crowd and matches it with useful, informative and compelling content that engages your local site visitors.
Mobile Responsive Design and Page Speed
A majority of online users today prefer to surf the internet on their smartphones and other mobile devices. Your SEO company should be able to create a perfectly mobile responsive design, which works seamlessly on all screen sizes and devices with equal efficiency. Strong local SEO and excellent website content can only do so much by attracting potential patients from in and around New York City to your plastic surgery website.
But if the user experience via smartphone or other mobile devices is poor, many of your potential visitors may exit the site before even the first level of engagement. Similarly, Page Speed is a vital metric for the success of your plastic surgery website. Online visitors today have a very limited attention span, and many of them may be viewing your website on the go.
If your web pages, images or videos take a few seconds more than they should for downloading, you might end up losing half your audience in those few precious seconds. An experienced website design and local SEO specialist would know these critical aspects, which can make all the difference to the success of your online marketing campaign to promote your plastic surgery practice.
Lifetime Value
Local SEO and smart website design constitutes the core of your online presence as a plastic surgeon in New York City. Achieving and maintaining success in this area involves a long journey. Choose an SEO agency that will stay the course, and continue to ensure that your plastic surgery website stays on top in Google search results at all times.
About CreativeTake Medical
CreativeTake Medical is a full-service Website Design and Digital Internet Marketing company with decades of combined experience in the medical and e-marketing industries.
We specialize in: