Online Business Listing Set-up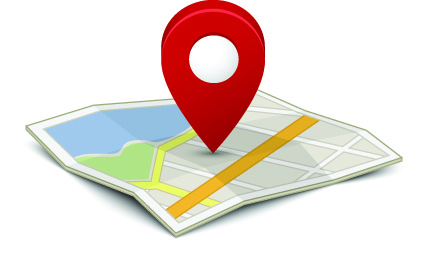 Creating a structured local business listing for your medical practice, whether at Facebook, Google, Yelp, or elsewhere, will involve filling out a form with a specific set of fields.
Google, the leading player in local search, has set the precedence for best practices for formatting this data. The complete guidelines by Google can be found here.
When developing most of your citations, you will be following these general guidelines to make sure that they match your Google My Business listing.
Things to Include in your Local Business Listing
Medical Practice Title/Name
In this field, always use the real-world business name of your medical practice. Google is capable of reading street-level signage.
Therefore, ensure that the manner in which you format your name matches the sign on your practice, print marketing, website logo, and the way your phone is answered. It is important not to add more keywords, geographical terms, or other modifiers to name of your plastic surgery practice.
Practice Address
Remember to list the real-world address of your medical practice, with no changes, such as fictitious suite numbers. Unstaffed virtual offices and PO boxes are not considered real-world addresses. Therefore, you should not center your medical practice listings on them.
Key-in your street address in line one and any mailbox or suite numbers in line two of the address section of the form on Google. It is a good idea to follow this practice for almost all citations to avoid strange formatting.
Phone Number
Google's guidelines indicate a preference for local area code phone numbers. However, they have supported toll-free numbers for a few years. This may be useful for patients who visit a medical practice from out of town as they may find using a toll-free number more convenient.
In case you use a toll-free number rather than a local one on your Google My Business listing, ensure that your site and other citations also use this number in a consistent manner.
On top of this, Google wants you to list the number that connects directly to the subject of the business listing, instead of reaching a call-center.
Website URL
Google states that your listed website URL should take the user directly to a page owned by the business or medical practice, instead of referring visitors to a third-party, a social media profile, or elsewhere.
If a practice has multiple locations and practitioners, it is common to direct the listing of the medical practice to the website homepage and point the listings for the branches, practitioners, and departments to their respective landing pages on the website. This ensures that the entities remain distinct.
Categories
A majority of local business data platforms have set categories that you will need to choose from to define your business. In general, a business owner will select one to ten of these categories.
Proper categorization can have a significant impact on rankings, especially with Google. Guidelines by Google encourage you to identify the categories which most accurately define your business.
Description
This field presents an opportunity to present the most impactful and compelling aspects of your medical practices. These are the attributes that are most convincing to prospective patients. You will usually have several hundred characters available to develop a short pitch for your medical or plastic surgery practice.
In Conclusion
The consistency, quality, and spread of your local business data directly impacts local search engine rankings, which in turn affects foot traffic, web traffic, and transactions.
About CreativeTake Medical
CreativeTake Medical is a full-service Website Design and Digital Internet Marketing company with decades of combined experience in the medical and e-marketing industries.
We specialize in: