Website Re-design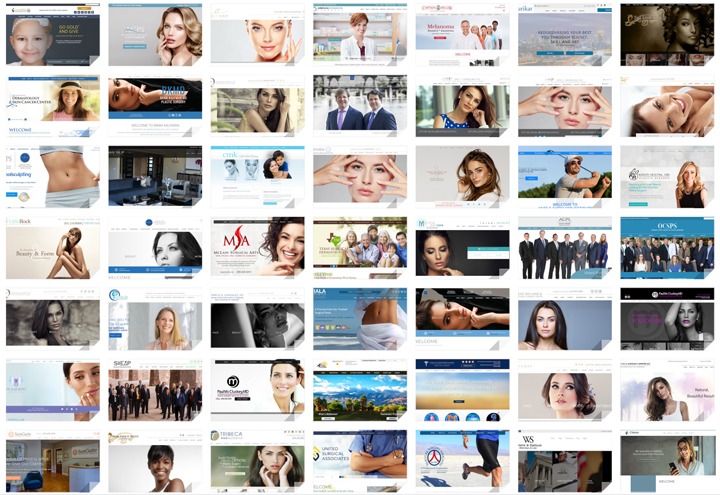 In a digitally wired world, a professional website has become the most fundamental identity of any business or service provider, and medical professionals are no exception. Website design creates the very first impression on potential patients who may find a doctor's website during their online search.
If your website is old, inefficient in terms of SEO, or making only a minimal or negligible impact in terms of driving the traffic of new patients to your medical practice, it may be time to consider a website redesign. CreativeTake Medical is the premier medical marketing company in the US, providing cutting edge website design, content development, and SEO services to doctors.
The following reasons may make a prudent case to consider a website redesign exercise:
The website is not delivering real results
It is possible that your website may be appealing and fairly functional, and yet it is failing to deliver the kind of results in terms of actual patient visits as you expect. If you are dissatisfied with the results, it is worth considering a site redesign.
Your practice has grown or its vision has expanded
Your website needs to be in sync with the mission, vision and goals of your medical practice. If you now offer more procedures than before, or have adopted new medical techniques or technologies, your website ought to reflect the new look of your practice.
Functionality is inefficient
Online medical marketing is heavily dependent on a strong SEO focus. If your website offers poor functionality, inefficient navigability and is not user-friendly in terms of website design, it will result in low search rankings and poor online exposure for your practice.
Deficiency in following Google Webmaster Guidelines
If your original site design has been created without paying very close attention to Google's official webmaster guidelines, it can continue to pose challenges for your site in terms of page rankings. A website redesign will help to remove all the existing anomalies, and bring the website strongly in favor of the search engine crawlers that prefer sites that are built within the search engine parameters.
Poor Mobile Responsiveness
A very large part of the online web traffic today is carried out via mobile devices. Therefore, it is imperative that your medical website design should be mobile responsive. If it is not mobile compatible, you may stand to lose a major chunk of potential readers and patients who may be viewing your website through their mobile devices. They are unlikely to stick to your site long enough or return to it again, unless your site design has incorporated mobile responsiveness.
Your website needs content upgrading
Old and outdated content may be hampering the marketing prospects of your medical site. If you need to make your site content more current, in-depth, and highly useful and educative for potential patients, a website redesign may be a fantastic idea. Both redesign and content development should ideally go hand in hand to produce the most effective marketing outcomes for your medical practice. You can dominate your local market and outperform the competition with a systematic website redesign exercise.
About CreativeTake Medical
CreativeTake Medical is a full-service Website Design and Digital Internet Marketing company with decades of combined experience in the medical and e-marketing industries.
We specialize in: