Plastic Surgery Social Media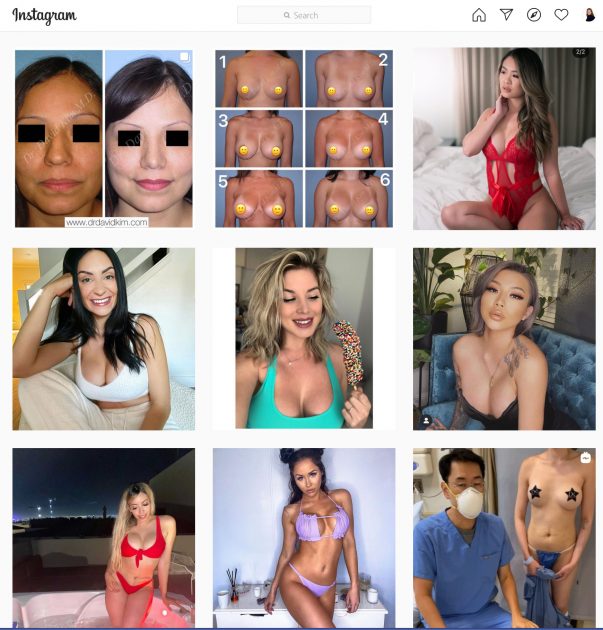 Plastic surgery practices have a huge marketing opportunity to reach out to their target audience in a more personalized way through social media. People across various demographics are actively engaged on social media, and plastic surgeons can leverage the power of this free online platform to maximize their exposure and engagement. It is important to stay abreast with the latest evolutionary changes in social media in order to keep ahead of the competition.
Robust Growth Trends in Social Media
Four out of five American adults use an online social network today, according to A.C. Nielsen. Many individuals seeking a variety of plastic surgery procedures are active on social media, and a continuous exchange of information takes place over this platform. Therefore, a plastic surgery practice can no longer afford to ignore the growing power of social media.
Some of the recent social media trends are as follows:
Facebook remains the most popular social media network globally and American people spend more time on Facebook than on any other website.
Facebook's total membership exceeds 1.1 billion, and each day as many as 665 million people actively use the network.
Importantly, users accessing Facebook from a mobile device in a month is 751 million.
Over a million websites around the world have integrated with Facebook.
One-third of marketers have generated leads via Twitter and 163 billion tweets have been generated to date.
More than 40 million people use Instagram, and two out of five brands use Instagram to promote their business.
Pinterest receives 10 million unique American visitors each month, and four out of five visitors are women.
Over 40 percent of marketers use Google+.
Social Media Benefits for Plastic Surgeons
A study conducted by the premier online survey firm Zoomerang, which included 1,180 small and medium businesses and 500 customers, identified the key reasons behind the growing popularity of social media among practicing professionals:
Wide-ranging exposure of their practice
Opportunity to connect personally with potential patients
Enhanced credibility and online reputation for the practice
Smaller marketing investment and greater results
Improved relationships with past, present and new patients
For a plastic surgeon, social media offers an excellent tool to foster personalized relationships with potential patients. Trust building improves because of personal interactions on social platforms.
Plastic Surgery Industry Has Gone Social
Plastic and Reconstructive Surgery magazine published the results of a study in its May 2013 issue as follows:
More than half of the cosmetic surgeons connect with patients regularly via social media
Facebook is the foremost social media channel for cosmetic surgeons followed by LinkedIn, Twitter and YouTube.
A majority of surgeons believe that using social media is a professional necessity, particularly for marketing to new patients.
Surgeons use social media to educate patients about plastic surgery procedures, apart from generating patient referrals and feedback.
A third of the plastic surgeons believe that social media has positively impacted their practice.
Plastic surgeons can hire the services of professional medical marketing firm such as CreativeTake Medical to build a successful social media campaign. This is a brave new world
About CreativeTake Medical Palm Desert, California
CreativeTake Medical is a full-service Website Design and Digital Internet Marketing company with decades of combined experience in the medical and e-marketing industries.
We specialize in: