Content That Will Drive More Traffic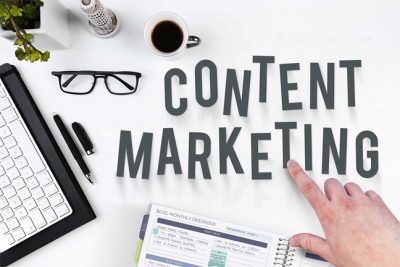 If content marketing is in the early stages for your practice, it's an astute idea to launch your blog and start creating content.
After the blog is established and well-received, you can throw in a new type of content. This can create immediate differences in terms of new traffic, targeted visitors, better SEO, and higher conversion rates.
The following types of content can drive more traffic to your practice website as well as social media profiles:
Blog Series
Blogs are great for various reasons, including providing targeted audiences with tremendous value by exploring a specific topic in-depth over time.
Blogs are also excellent for search engines as you will have multiple posts/pages of content on a topic. This will increase your authority on that specific topic for search engine crawlers, which are the bots that scan portals to rank them appropriately.
Ebooks
Longer-form content should be protected or only available when visitors provide their email addresses. This allows you to move more prospective patients into your marketing funnel and move them down the pipeline to becoming new patients. Ebooks can be an extension of blog series or offer technical specifications of procedures from your practitioners.
Infographics
A majority of people are visual learners. This is the reason for the immense popularity of infographics. It is a good idea to create infographics based on statistics that pertain to your practice, such as the number of procedures and which types are undertaken annually.
Infographics can also be instructional in nature, such as what to expect during the recovery phase and how family and friends can be of assistance.
Newsletters
While it may seem old school to some, particularly given the developments in technology, such as artificial intelligence and virtual reality, but email still remains one of the most effective types of online marketing.
It makes sense to keep both previous and prospective patients in your email list. Newsletters can be used to share popular blog posts, patient testimonials, staff member introduction video, and other content that you have worked hard to create. This will enable your practice to remain top on mind, even in cases where the recipients are not routinely visiting your site.
Videos
Videos are incredibly effective, which explains their soaring popularity. Videos are 12 times more likely to be seen in comparison to text, and content containing videos is 50 times more likely to make it to the first page of Google search results.
Memes
Memes are very popular today as they are easy to create, capable of becoming viral, and can often be hilarious. Humor is one of the significant advantages of memes. People enjoy something that makes them laugh, and they can get a kick out of.
You do not need graphic design skills to create memes, and there are sites that allow users to add their own text to popular meme visuals. While memes may not be suitable for blogs, they are primed for social media platforms. This enables them to spread rapidly.
The suggestions we have discussed in this post can work to boost the brand image of your practice. Good online content certainly helps improve SEO rankings, but it also increases the leads and helps convert prospects to actual customers.
About CreativeTake Medical
CreativeTake Medical is a full-service Website Design and Digital Internet Marketing company with decades of combined experience in the medical and e-marketing industries.
We specialize in: