Digital Marketing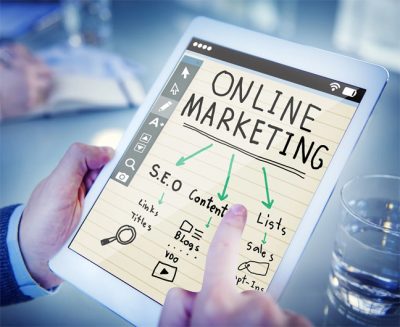 There was a time when newspapers ads, billboards, magazines, TV commercials, and radio spots were enough to attract new patients looking for a plastic surgery. However, with the advent of the internet and an increasing digital world, traditional marketing strategies are in need of an overhaul. Political campaigns all the way to shoe companies know all about this, for example.
This short guide will explain the steps involved with digital marketing for plastic surgeons.
Attract new patients
Traditional marketing methods involve prospects to approach the medium to actually consume the advertisement. However, digital marketing is a fresh technique wherein brands can approach their potential clientele right where they are. However, there is tremendous research that goes into this.
You need to know the answer to the following questions to identify your targeted patients:
What is the age bracket?
What is their occupation?
How does their family equation look?
What interests them? Or what drives them?
You can develop a basic persona of the ideal patient using these details. This is something like developing a background for your favorite TV show character. You need to build your marketing strategy around these targeted personas and address their desires and needs.
The "attraction" stage is an important step to the success of the whole strategy.
Induce conversions
Attracting new patients is just the tip of the iceberg. The real work starts when you have their attention and need to keep them engaged. This requires publishing multiple content pieces across a variety of channels. It is important that content is created to add value and provide information.
Few examples of content include:
Blog posts describing a liposuction
Social media ad linking to an infographic that provides skin care tips
E-book on what to expect after your first face lift
Video about different types of breast augmentation
By delivering tailored content that informs, educates, and adds value to the target audience, you can convert an attracted persona into a qualified "lead".
Closing the deal
Now that your efforts to develop a rapport with your audience has paid off, and they have successfully turned into a qualified lead (with the right contact details), it is time to close the deal. You can guide them towards choosing your clinic for their procedure with the help of decision-focused content.
Few examples include:
A sequence of emails explaining their desired procedure, credentials of the surgeon, video testimonials, before and after photos, and finance options.
An eBook explaining the procedure in detail, with potential side effects and benefits associated with it. The book could also detail the prep procedure, what to expect before and after, scarring, recovery details, and a short bio of the surgeon.
This step in digital marketing is focused on tipping the scales in your favor. You have already established rapport and trust. Now, you need to negotiate and encourage a decision.
Delight the patient
This stage is devoted to delighting the patients after the procedure is done. You begin by asking the patient whether everything was satisfactory. If yes, encourage them for online testimonials. If not, understand how things could have been carried out in a better manner. You can invite them to future engagements as well to build lasting relationships.
About CreativeTake Medical
CreativeTake Medical is a full-service Website Design and Digital Internet Marketing company with decades of combined experience in the medical and e-marketing industries.
We specialize in: