Cosmetic Plastic Surgery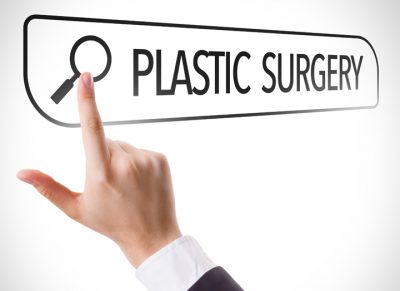 There has been a remarkable increase in the number of plastic surgeries in the last decade. According to new data published by the American Society of Plastic Surgeons, in 2019 as many as 18 million people underwent minimally invasive and surgical cosmetic procedures. This figure has increased by a quarter from 2018.
Cosmetic surgeries have been on a steady rise for the past 5 years. However, it's critical to note that cosmetic and plastic surgeries are different from each other, even though the terms are used interchangeably.
Plastic surgeries focus on reconstructing body parts that have been damaged due to burns, trauma, or disease. Cosmetic surgery on the other hand deals with body enhancement.
What motivates people to choose cosmetic surgery?
The author of a United Kingdom study analyzed a questionnaire of 204 participants to identify the driving factors of cosmetic surgeries. The questionnaire included several questions from various categories, such as life satisfaction, self-esteem, religiosity, media consumption, self-rated physical attractiveness, and general attitude towards cosmetic surgeries.
The idea behind the study was to allow researchers to understand the influencing factors behind a person choosing the path towards cosmetic or plastic surgery. The researchers were also keen to identify the factors that primarily affected a person's perceived benefits from the procedure.
The results showed that low self-esteem and religious beliefs were the driving factors. These were significant predictors of a person opting in for cosmetic surgery. Predictors for a person's perceived benefits included media consumption, religiousness, biological sex, and life satisfaction.
The findings highlighted that women who rated their life satisfaction, self-esteem, or attractiveness low were more likely to undergo cosmetic surgeries. These women were also seen to have higher media exposure and fewer religious beliefs.
The number of men considering cosmetic surgery was far more as compared to women, although, women were more attracted to the concept.
The study significantly underlined the powerful effects of religiousness and media exposure. People who are more religious tend to perceive cosmetic surgery to be in contrast with their beliefs. People with high media exposure are more vulnerable to believing that cosmetic surgery has significant benefits.
Top 5 cosmetic procedures
The top five cosmetic procedures of 2019 as reported by the ASPS were:
313,735 procedures – Breast augmentation
258,558 procedures – Liposuction
213,780 procedures – Nose reshaping
206,529 procedures – Eyelid surgery
130,081 procedures – Tummy tuck
While liposuction and breast augmentation rose by 5 and 4% respectively from 2018, there was a slight decrease in the number of facial procedures.
Minimally invasive cosmetic procedures have also increased in 2019 as compared to 2018. Soft tissue fillers, botulinum toxin type A (Botox), and chemical peels are the three most popular types. These have been up by almost 2% since 2018.
The focus is on individuality
ASPS data shows that in 2019, three out of five procedures were focused on individuality and enhancing body looks. The number of breast augmentation procedures increased by 13,000, while surgeons performed 12,000 more liposuctions during the year. These are not trends but aspects of our culture.
The marginal decrease in the number of facial procedures can be attributed to the popularity of available alternative options, such as eyelid puffiness improvement and non-surgical nose reshaping.
About CreativeTake Medical
CreativeTake Medical is a full-service Website Design and Digital Internet Marketing company with decades of combined experience in the medical and e-marketing industries.
We specialize in: