Plastic Surgery SEO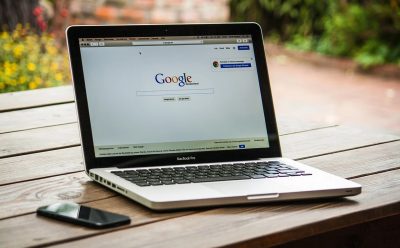 In a competitive market environment, you need the right SEO agency to help promote your plastic surgery practice in your local area. If you rush into the process, chances are that you may end up with an SEO service provider that is not a good fit for you, or fails to deliver on your goal of increasing your reach to your target audience.
Here are a few key steps that should help you choose the best agency for a successful plastic surgery SEO strategy:
Consider the SEO Provider's Specialization
Any SEO company can make bold claims, but you should make your own evaluation by looking at their actual performance for similar clients in the past. Do they have a focused specialization in the area of plastic surgery SEO, or do they provide services for all types of industries.
Plastic surgery is not a commodity business, and you need an SEO expert with dedicated knowledge and understanding of your area. This is only possible when they are exclusively focusing on providing SEO services for cosmetic and plastic surgeons.
Take a look at their past clients and the kind of websites they have created. If the bulk of their work is in the area of plastic surgery, it is worth considering that agency.
Are the Past Clients Satisfied with the Company?
You should ask the SEO service provider whether they have plastic surgeons that have stayed with them for years. If the SEO agency has loyal clients and continues to receive repeat work from at least some of those clients, it indicates that the company enjoys a high level of satisfaction from its clients.
Take a look at the client testimonials to get an insight into the experience of past clients with the SEO agency. Check out the websites of some of the plastic surgeons for whom the SEO agency has worked in the past. The quality of their work and the actual results in terms of Google visibility of those clients will give you a fair amount of understanding about the performance ability of the SEO agency you are considering.
The SEO Agency Checklist
Tools and Technology
Discuss with the potential SEO service provider what kind of tools and technology they will use to get your SEO campaign rolling. Do they have a team of website designers, content developers, and site analysts to deliver successful outcomes and put your plastic surgery practice ahead of your competition?
Monthly or Annual Results
Many unreliable SEO providers will shy away from reporting monthly or annual results of your campaign. You need to select an SEO partner that is committed about keeping you informed about the trajectory of your SEO campaign. If they are proactive about communicating to you in a transparent manner, and address all your questions in a satisfactory manner, it reflects on their professionalism and dedication
Finally, make sure you are working with a plastic surgery SEO agency that enjoys a solid reputation in the market. If other cosmetic and plastic surgeons have good things to say about them, and the agency is recognized as one of the leaders in the field, they could be the right choice for you
About CreativeTake Medical
CreativeTake Medical is a full-service Website Design and Digital Internet Marketing company with decades of combined experience in the medical and e-marketing industries.
We specialize in: