Online Listings
In a complex online environment, Internet marketing is not just about developing an SEO friendly website. While the website lies at the core of the online marketing strategy for doctors, exposure on various external web resources is also integral and a judicious priority. One of the key areas for external exposure is through business listings on major third party websites and online directories and networks.
CreativeTake Medical actively engages with several leading third party sites, directories and networks that provide listings to medical professionals. Listings are constantly becoming updated, reviewed, and rated in a dynamic online marketing environment. CreativeTake keeps a track of these changes and updates, and ensures that its clients' listings are optimized at any given point of time.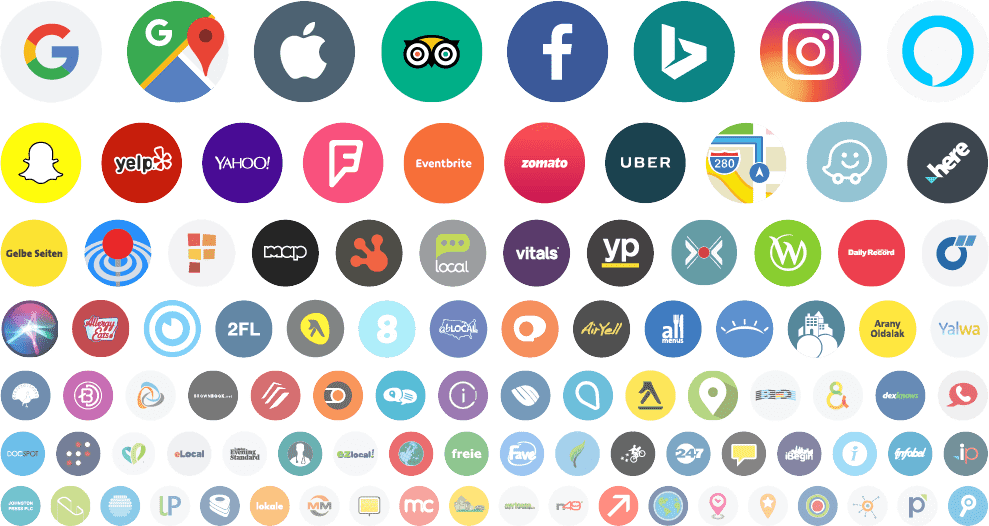 Managing Business Listings
Regular maintenance and management of business listings at various high profile websites is a key task because such sites receive very high traffic. CT Medical makes sure that the listings for its clients are included in important sites, directors, and networks. More importantly, the listings must be accurate and factual, and show the medical practice in a marvelous light. This is a part of online reputation management, which is an important part of the marketing strategy at CreativeTake for its clients.
The correct practice name, logo, contact details, website address, and corporate colors provide uniformity to a medical practice and help in online brand building. In healthcare marketing, image and presentation is particularly important to ensure that the target readers are able to trust the doctor and the medical practice. A periodic evaluation of the overall online presence of the doctor is performed by the team of experts at CreativeTake Medical. This helps provide comprehensive feedback and formulate corrective steps for an improved online strategy.
Distinctive Image
Achieving a distinctive image through customized business listings can play a very important role in a medical marketing strategy. CreativeTake employs advanced online tracking software systems to generate distinctive business listings for its clients. It also uses technology to separate accurate from inaccurate as well as identify any missing listing information. Customized image for the brand at every listing ensures that clients can easily recognize the doctor's practice and identify with it.
Localized Search
Effective business listings across the web can help a business from the SEO point of view as well. Search engines increasingly prefer showing prominent third party site listings in their search results. CreativeTake Medical realizes the SEO value of these listings, and makes sure that its clients are able to benefit from it as much as possible. A localized search is poignantly effective, particularly from the perspective of a medical practice with a local presence.
With targeted exposure, potential patients living in the nearby areas around the location of the practice can review these listings. It enhances the local reach and influence of the medical practice, and eventually leads to better conversions in terms of actual patients visiting the doctor's office for a consultation. To learn more about CT Medical's unique services, healthcare professionals may review the website or get in touch with their team of experts via phone or email.
About CreativeTake Medical
CreativeTake Medical is a full-service Website Design and Digital Internet Marketing company with decades of combined experience in the medical and e-marketing industries.
We specialize in: