Local Search Ranking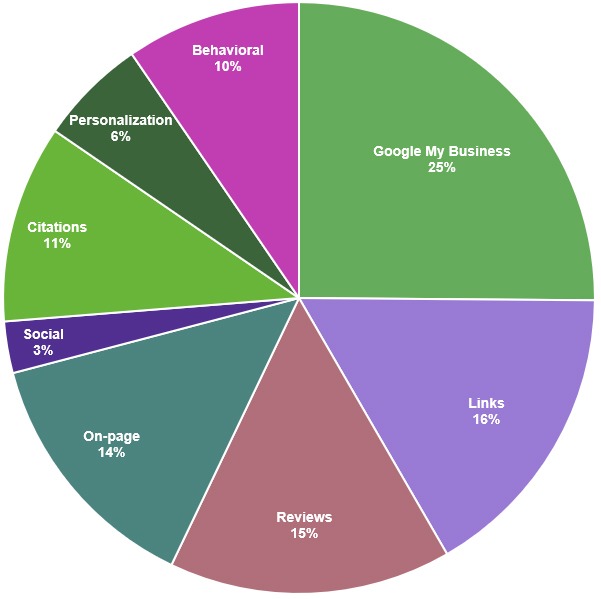 Google My Business (GMB) posts offer one of the most compelling opportunities in local SEO nowadays. The control over the messaging allows for a significant amount of creativity.
More specifically, there is traction in cases where branded searches are "leaking" clicks to other domains in the SERPs. GMB posts are an effective way to garner more engagement and clicks from potential consumers who are already searching for the specific brand name and maybe in a purchase mode.
When it comes to SEO, there is usually just as much opportunity to leverage the keywords that an entity already ranks well for as there is in targeting new keywords.
There is also a major improvement with multi-location brands where the rewriting location of pages can be done to make it more relevant. It does not matter if a practice has two locations or 2,000. This strategy can enhance existing rankings while making it eligible to rank for other queries.
Seeking a Continual Flow of Positive Reviews on the GMB Page
BBB listings do not appear to matter. The GMB page should be as complete and engaging as possible.
Seeking particular, long-tail keywords with a high amount of "related keywords" associated with them is an excellent strategy to ensure that a specific brand shows up in the SERP (search engine page results).
For keywords that are long-tailed and specific, ranking typically isn't too challenging to achieve. However, these keywords usually have a low search volume.
But ones with a fair amount of "related keywords" can actually rank the most for those related keywords and drive traffic from them. This often more than compensates for the low search volume.
The method of starring the current location on maps and then searching the city name in maps.google.com is also useful. It makes it convenient to see the city boundaries. After a customer moves, or adds a new location, to be within boundaries, there will be a rise in visibility and calls.
One aspect that still has a high impact on ranking is native reviews on GMB. Reviews, as well as the owner's response, shows consumer trust in a business, and trust is the cornerstone of ranking.
Fighting spam is a great strategy as it not only helps clean up Google Maps, but also the impact on the client's ranking is almost immediate.
Things to Focus on
Is Google crawling and indexing the website properly?
Is the site pertinent and authoritative for the vertical and geo?
Are there pages targeting the search queries that a practice wants to rank for?
Do you have a strong backlink profile?
How does the GMB profile appear?
On the basis of these answers, content strategy/creation/marketing, a technical SEO audit, or link building may be most suitable.
Local landing/location pages still work quite well. In case there are searches that you are targeting in the local area, creating a particular page for the office help remain competitive in stronger domains (especially if they don't have any local/office pages).
About CreativeTake Medical
CreativeTake Medical is a full-service Website Design and Digital Internet Marketing company with decades of combined experience in the medical and e-marketing industries.
We specialize in: