Plastic Surgery Website Design & SEO Marketing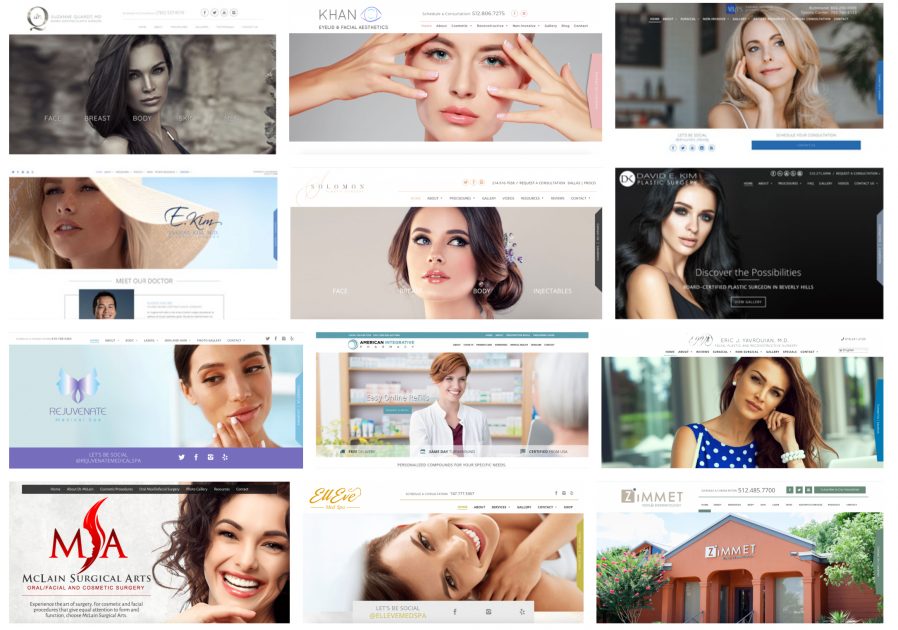 Most plastic surgery practitioners have their own website, but not many realize that having a website is beneficial only if the website design and SEO are helping localized patients reach the website. This is where CreativeTake Medical plays a leadership role in providing proven online marketing solutions for cosmetic surgeons, dermatologists, and various other medical practitioners.
Innovative site design and SEO strategies employed by CreativeTake can help a medical professional gain a competitive edge in their local market by making their website rank consistently on top in search engine results. CT Medical has extensive experience in developing and promoting websites for plastic surgeons.
Many surgeons across the country are able to dominate their market and experience a substantial increase in new patients with the help of advanced website design and SEO solutions from CreativeTakeMedical.com.
Specializing in SEO for Plastic Surgeons
CreativeTake has dedicated expertise in search engine optimization (SEO) techniques to boost the marketing prospects of a plastic surgery practice. CT Medical has helped a large number of cosmetic and plastic surgeons achieve a high search rank on Google Page One. When a plastic surgery practice achieves a prominent position on the first page of search results, it generates strong, targeted exposure in the localized areas, which can eventually translate into an increased traffic of new patients to the surgeon's office.
CT Medical's unique site design and content will ensure that the plastic surgery website stands apart from the local competition. The site content will address the queries of online search users in a most adequate, accurate, and satisfying manner, which encourages them to consider further engagement with the practice. The website will rank among the top search results on Google Page One for a large number of relevant, localized keywords.
Highlights
CreativeTakeMedical.com SEO and website design services include a wide range of elements:
Mobile Friendly Site Design
Following Google's recent search algorithm update, popularly called 'mobilegeddon', it has become very important for a website to be completely mobile compatible in order to achieve high search rankings. CT Medical focuses on building responsible web design so that the website experience remains seamless across multiple mobile screen devices.
Local SEO
From the perspective of most medical practitioners, local SEO is most relevant because they typically receive patients from local areas near the practice location. CreativeTake ensures that the local visibility of its client websites is very high, and yields higher conversion rates in terms of actual patient visits to the surgeon's office.
NAP Consistency
Google, Bing, and other search engines are gradually showing preference for websites that are NAP consistent. NAP refers to the Name, Address, and Phone number of the practice office. This information should be accurate and identical or consistent across various websites, blogs, social media, and other online forums. NAP consistency adds to the reliability factor, and helps in achieving higher ranks.
CreativeTake Medical takes into account all these site design and SEO related issues while developing and implementing an online marketing strategy for a plastic surgery website.
About CreativeTake Medical
CreativeTake Medical is a full-service Website Design and Digital Internet Marketing company with decades of combined experience in the medical and e-marketing industries.
We specialize in: